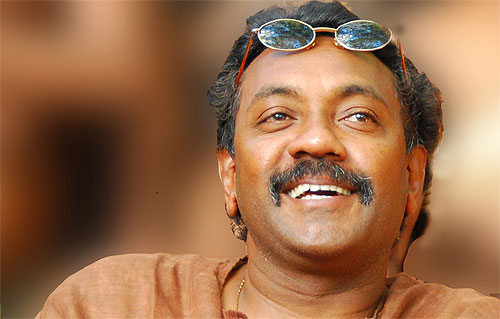 Sri Lankan artistes, who campaigned for President Mahinda Rajapaksa at the recently-concluded presidential polls, yesterday warned of the possibility of a fresh threat to national security though the LTTE no longer posed a conventional military capability.
Jackson Anthony said the votes obtained by Opposition presidential candidate General (retd) Sarath Fonseka, reflected that there was still a section supportive of a separate state in the Northern and Eastern parts of the country.
Addressing the media at the Lakshman Kadirgamar Centre for International Studies on Wednesday, (January 28), he said the artistes had joined the propaganda campaign as they felt there was a threat to the country.
Had the President called polls last May, he would have won hands down. Unfortunately, political hatred had crept in since May 19. A section of the population had conveniently forgotten their sense of gratitude to a man who gave resolute political leadership to wipe out a possible threat on the unitary status of the country, he said. Instead, they fell for an election gimmick.
He said that those who rejected President Rajapaksa, in fact, supported 'Project Eelam'. He regretted that over 40 per cent extended their support to the Opposition candidate, thereby strengthening the hands of the TNA. The TNA would have taken advantage of the election result to step up its campaigning abroad. He claimed that this represented a severe threat.
He emphasised the need to develop the war devastated areas on par with rest of the country as part of an overall effort to improve relations among the communities.
Actor turned Presidential Advisor Ravindra Randeniya, said a group of people were engaged in a hate campaign using mobile phones and the internet.
He said that group was causing chaos by making wild allegations against the government.
"They are a section who doesn't understand the pulse of the nation, the difficulties faced by people in places like Moneragala and Wellawaya and other distant areas because they live in "the e-culture," he said.
Their supporters and those who voted for them forgot that it was the support extended by President Rajapaksa which helped save the country they were about to lose, he said.
Director Somaratna Balasuriya said the President had lost in the North and East because they the artists had not been able to carry out much campaigning in the two provinces, "but would concentrate more on those areas in future."
Courtesy: Island