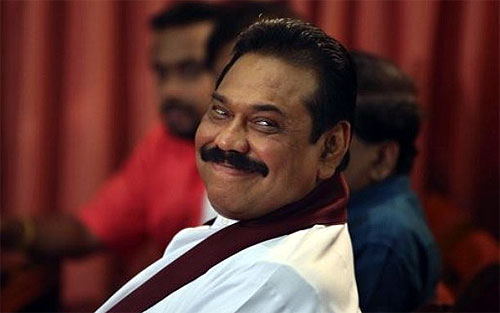 Much confusion has been created whether President Mahinda Rajapaksa with his victory at the January 26 Presidential election, was elected for a period of six years or more.
While some constitutional lawyers argued that the President was elected for six years starting from this year and that he has to take oaths this year, some others argue that his second term starts at the end of the previous term of six years that ends in 2011.
A senior Constitutional lawyer and a President's Counsel citing the previous Supreme Court judgment which limited former President Chandrika Bandaranaike's term to four years said Mahinda Rajapaksa's second term starts from November 2010.
"What I feel is that if you follow the judgment of former Chief Justice Sarath N. Silva, President Mahinda Rajapaksa's new term starts from this November and goes on for six years," the senior counsel who wanted to remain anonymous said.
However when questioned whether the order of the Supreme Court could be revised, the counsel said "It all depends on the Supreme Court. A judgment of a three-judge bench can be changed with a five member bench,"
"Former CJ Sarath N. Silva took the law on to himself and made some judgments," the counsel went on to say. However a pro-government lawyer said that the former CJ's order was politically motivated and and does not hold good and should be revised. He also said that the President was elected for a term of eight years. "If a Presidential election is held before November of a particular year he has to take oaths in November of that particular year. If the election is held after November of a particular year then the oaths should be taken in November not of the same year but of the preceding year. In this case it should be 2011 November which gives him a total of eight years".
Courtesy: Daily Mirror