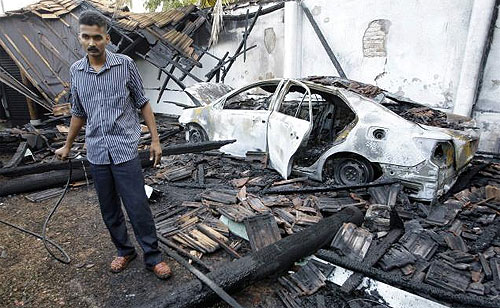 NLF leader Wimal Weerawansa yesterday said that the grenade attack on businessman Tiran Alles's house was a staged drama to gain public sympathy just prior to the Presidential election.
"The UPFA had no knowledge as to who Tiran Alles was until Mangala Smaraweeera made that statement on media two days ago," he said.
Addressing the media yesterday he said that in a TV show telecasted on Thursday, Mangala Samaraweeera has said that Tiran Alles had received death threats.
"Within 24 hours after his statement the house came under grenade attack," said Mr Weewansa.
Courtesy: Daily Mirror