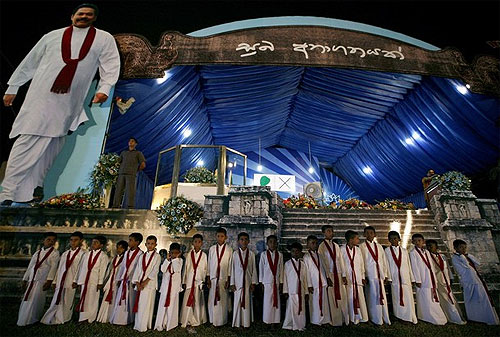 The Inspector General of Police has informed the Commissioner of Elections that 10,290 kilos of polythene had been removed in the recent past while dismantling election related propaganda and other decorations.
In addition, 2,070 cutouts of President Mahinda Rajapaksa and 479 of General (retd) Fonseka had been removed the IGP had said.
According to Election Department sources, the IGP had promised to remove all such propaganda material in the next few days, too, if it is displayed by candidates.
The IGP's information was also conveyed to political party secretaries who met the Elections Commissioner at the Elections Secretariat on Wednesday.
Courtesy: Island