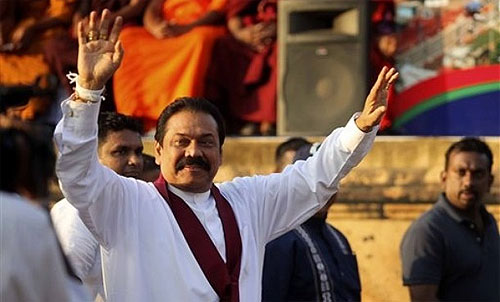 President Mahinda Rajapaksa has invited the entire nation to join in nation building for the benefit of the future generations. The President made this statement while addressing a mammoth public rally at "Thopa Wewa" public stadium in Polonnaruwa.
The President said peasants in Polonnaruwa rendered a yeoman service providing food for the people of the country when the world was experiencing a severe food crisis.
He pointed out that he was able to end the three decade od war in the country due to the powers vested in him by the people. He called upon the entire nation to join in building the nation and further promoting unity after the 27th of this month.
The crowds which came in procession electoral wise converged on the grounds. They had come in their thousands mainly to express their gratitude to the President, the leader who safeguarded the country. The people were of the view that no one could prevent the overwhelming victory that the President would register at the polls.
Courtesy: GDI