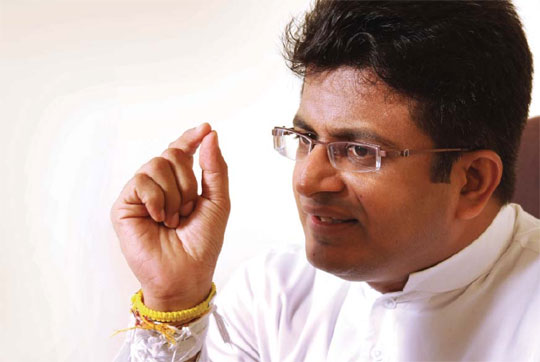 JHU member and Western Provincial Minister, Udaya Gammanpila today scoffed at Gen.Sarath Fonseka's manifesto and cracked that it looked a repetition of the policies of Chandrika Kumaratunga and Ranil Wickremasinghe who pledged to wipe out corruption but had to vacate office after corruption reigned peak during their administrations.
He told the media conference at the Mahaweli Centre today that Fonseka too had changed words in his manifesto to claim he was out to eliminate corruption if elected office.
The local minister said Chandrika faced corrupt allegations from Air Lanka deals to Channel 9 while Ranil was supected of the VAT deals."They both went home in the end", he added.
Gammanpila adding a pinch of salt said,"Fonseka has put new wine in old bottles to mislead the people".
He dismissed the allegation that the government spent Rs.500 million on the Weerawila Airport feasibility study when the true amount was Rs.9.4 million.
He opined that the most suitable person to run this country was President Mahinda Rajapaksa and none other.
Courtesy: GDI