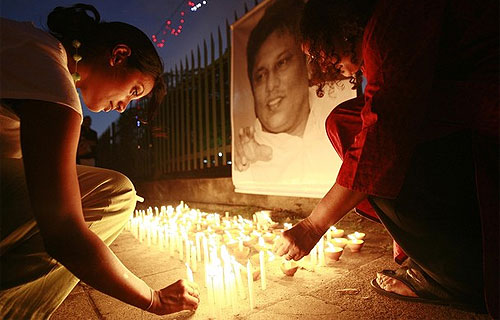 The CID informed the courts today (Jan. 21) that an eyewitness to the killing of Lasantha Wickrematunga, the editor of 'The Sunday Leader', has been found.
Mt. Lavinia chief magistrate Harsha Sethunga, who took up the case, was told that the witnessís identity could not be made public due to possible threats to his personal safety.
The magistrate granted the CID permission to further question the eyewitness.
Mr. Wickrematunga was gunned down on January 08, 2009 in Dehiwela, while driving to office.
The case will be taken up again on February 03.
No arrests have so far been made in connection with the killing of the senior journalist.
Only a man suspected of robbing Mr. Wickrematunga of his mobile phone after the shooting is in remand custody.
Courtesy: Colombo Today