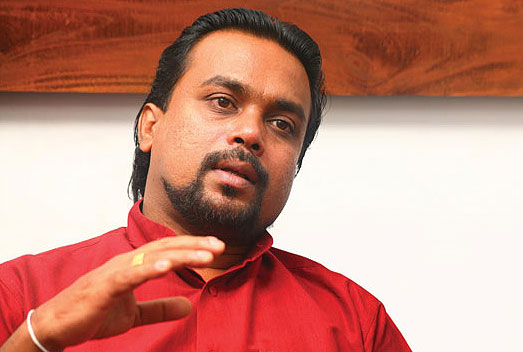 National Freedom Front (NFF) Leader, Wimal Weerawansa today disclosed a series of plans by the opposition to gain sympathy of the voters by self-planned attacks on their meetings.
Addressing a news conference at the Colombo Mahaweli Centre, Weerawansa said the government had information that the opposition was planning to bomb their own meetings, explode bpmbs at their own press conferences and try similar methods to gain the sympathy vote.
He also charged that the opposition had planned to pilfer identity cards of voters on the eve of the election to prevent voters from casting votes and blame the government for such acts.
Weerawansa claimed that the opposition had employed retired military personnel and thugs to create a fear psychosis and urged the people not to be afraid of such threats.
Referring to TNA leader R.Sampantrhan, the NFF leader said Sampanthan was yet to deny that he entered into an agreement with Gen.Sarath Fonseka.
He rejected claims by the opposition that the UPFA was on a mud slinging campaign."We are only making charges that can be proved", added Weerawansa.
He said the opposition were now like rogues caught with stolen articles with adequate evidence to deliver sentence.
Courtesy: GDI