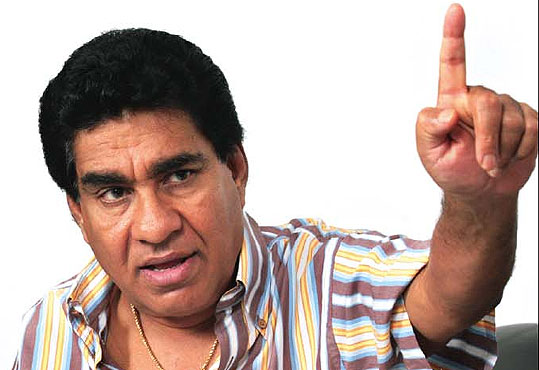 Labour Minister Mervyn Silva yesterday challenged anyone to take a 40 million rupee bet with him on the outcome of the January 26 presidential election. He said that he was backing President Mahinda Rajapaksa to win.
Silva said, "I will gamble with my brand new Benz car, Montero jeep and others from my fleet of vehicles and my houses including the one in Tissamaharama."
He said that the Common Opposition Candidate's fortunes were dwindling after the recent solar eclipse and Rajapaksa's chances were becoming stronger.
Courtesy: Island