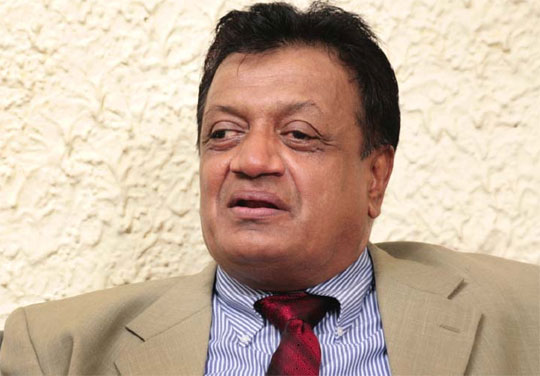 Sri Lanka Broadcasting Corporation (SLBC) Chairman Hudson Samarasinghe has been barred from conducting programmes after he obstructed the work of the competent authority appointed by the Commissioner of Elections to monitor the state media.
Competent Authority Jayampathy Hettiarachchi confirmed that Mr. Samarasinghe had been removed from the prorammes. The Competent Authority is empowered to take action against state-run media institutions if they violate elections laws.
The Elections Commissioner at Tuesday's meeting of the Advisory Committee of the presidential candidates noted that the SLBC Chairman had publicly commented that the job of the commissioner should be to take care of the ballot boxes and issue the results and he had no right to interfere in media programmes.
Courtesy: Sunday Times