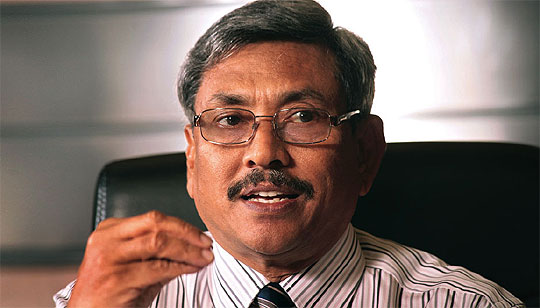 Defence Secretary Mr. Gotabaya Rajapaksa said that President Mahinda Rajapaksa with his visionary leadership had finished the war within three and half years, and his second battle is to uplift the living standards of the people in the country.
The Secretary made these comments speaking at a meeting organized by Member of Western Provincial Council Mr. Duminda Silva under the theme of "Crowning of victory today and tomorrow", at Kollonnawa recently.
He further went on to explain that the President carefully studied the reasons as to why the other leaders of the country failed to finish the war during their tenures. He himself made plans fearlessly amidst huge international pressure until the end of the humanitarian operations.
He increased the strength of security forces by recruiting 300,000 personnel to the Army, Navy and Air Force, 30,000 to Police service and another 21,000 to civil defence force, he said.
Courtesy: MoD