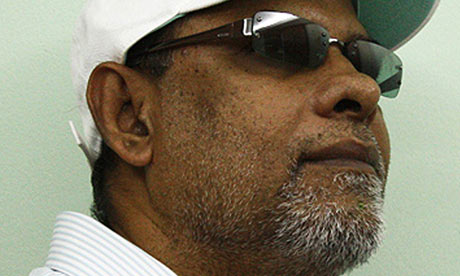 The UNP yesterday asked why the Government had failed to file charges in court against LTTE international wing leader Kumar Pathmanathan alias KP who has been under arrest for a long time. UNP General Secretary MP Tissa Attanayake told a news conference that KP had been provided accommodation in a luxury bungalow with all facilities.
"We have suspicions whether the Government has struck a deal with KP. Maybe, some pro-government elements are trying to take over the LTTE assets abroad for their personal use. Yet, allegations are hurled against Opposition Common Candidate Gen. Sarath Fonseka," Mr. Attanayake said.
"We wonder why the Government has not filed charges against KP who is a terrorist leader. We ask the Government to give an explanation in this regard," he said
Commenting on the killing of a Sarath Fonseka supporter in the Hambantota district, the UNP General Secretary said that the Government had intensified its violence against political opponents beginning from the native place of President Mahinda Rajapaksa.
He held the Government responsible for this incident which left one woman supporter of UNP MP Sajith Premadasa killed and several others injured.
"We strongly condemn this crime. The Government has sensed its imminent defeat. So, its supporters resort to all forms of criminal acts to weaken the opposition. We are not allowed to conduct election rallies. A large number of our party offices have now been damaged," he said.
Courtesy: Daily Mirror