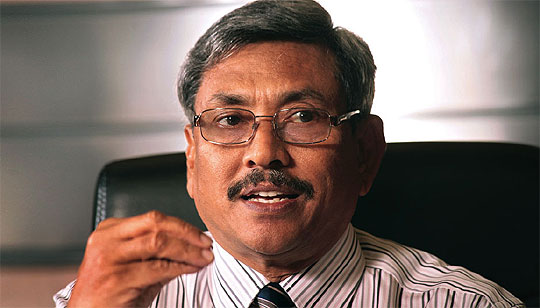 President Mahinda Rajapaksa had accomplished the biggest national responsibility cast on him by defeating LTTE terrorism, said Defence Secretary Gotabhaya Rajapaksa addressing the seminar 'Crowning victory today and tomorrow' at the Kandyan Arts Society Hall yesterday.
By doing this the President accomplished a task which four previous Presidents had failed. The Defence Secretary said the President accomplished this task methodically by discussing the major obstacles towards winning the war with all including the Security Forces and the Intelligence Units. This was done by taking remedial measures systematically.
He overcame the manpower problem by increasing the Armed Forces cadre almost threefold and astutely overcoming foreign pressures. He won India to our side by having a constant dialogue with Indian leaders. The Armed Forces, Police and the Civil Defence Force were able to achieve their targets with dedication.
The Defence Secretary said the President also ensured political stability in the country and launched a massive development effort concurrently with the war effort and all this enabled the country to achieve the war victory.
He said today the Opposition was trying to belittle the war victory while offering false promises to the people.
However, the people would not be deceived by such Opposition tactics.
Senkadagala SLFP Chief Organizer Dilum Amunugama, Kandy SLFP Chief Organiser Thilina Tennakoon and Presidential Advisor J.R.P. Suriyapperuma also spoke.
Courtesy: Daily News