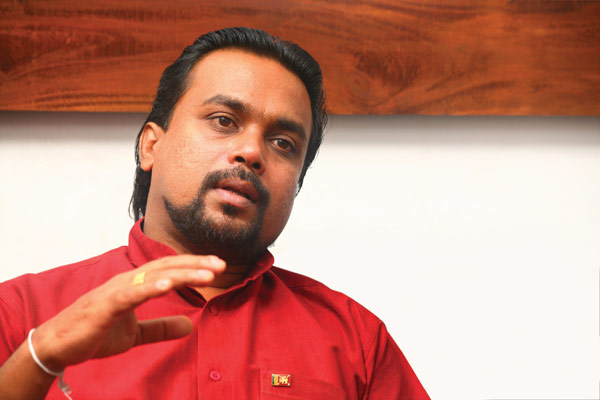 National Freedom Front leader Wimal Weerawansa MP yesterday alleged that the Tamil National Alliance (TNA) leader R. Sambanthan had accepted the offer to support General Fonseka on the instruction of LTTE associations scattered across the world.
He made this allegation at a press conference held at the NFF headquarters, Battaramulla.
The United National Front had decided to engage Sambanthan in Fonseka's campaign only during the tail end of the UNF campaign, probably after January 15.
Weerawansa, quoting MP Lal Kantha said that whoever had made a statement to an English weekly implicating soldiers in the killing of LTTE leaders who surrendered, was not a patriot. The NFF leader said that Sarath Fonseka was the person Lal Kantha had referred to by innuendo. "Fonseka had repeated the same allegation in an election propaganda meeting in Ranapura on December 13 that Defence Secretary Gotabhaya Rajapaksa had ordered that the LTTE cadres surrendering with white flags be shot dead", Weerawansa said.
The NFF would like to ask Lal Kantha whether he approved of the presidential candidature of an unpatriotic person. The JVP which was supposed to be a progressive party had embraced reactionary policies in a bid to defeat President Mahinda Rajapaksa, he further said.
Courtesy: Island