Dr. Sumedha Jayasena's production "Yal Devi" would not have timed its debut better as the opening of the actual Yal Devi train re-run-over 250 miles long to Jaffna begins it maiden journey in Colombo soon. The anguished dilemma of a Tamil father, Yoga torn between the tumultuous ethnic past and patriarchal feelings for his daughter, as portrayed brilliantly by veteran entertainer and actor Bhadraji Mahinda Jayatilaka ably supported by Sumedha Jayasena as Manoj immersed in a multi-ethnic romance with Savitri charmingly depicted by Thusari brought the audience a good days fun. The trio kept everyone thrilled with superlative performances.
The movie was a convincing portrayal of the ethnic situation in Sri Lanka even without the self-explanatory dialogues. It encapsulated the strife in Sri Lanka. I heard someone say that no more need to be said about the situation in the country.
A group of well-cast actors including LTTE mafia hit men, NGO moguls casting their treacherous international traps to sully Sri Lanka as well as flashbacks of the blame game stretching to politicians, colonial masters of Sri Lanka and the folly of both the Sinhalese and the Tamils as to why all this happened formed a complex plot.
To those not too familiar with Yal Devi story, this was the movie to see. The train journey that connected t the Northern and Southern cities of Sri Lanka abruptly ended as LTTE bomb-blasted it one night decades ago, signaling the zenith of Sri Lanka's internal strife. The spillover impact of that clash of irreconcilable ethnicity trapped Manoj and Savitri and their kith and kin in an intensely tussled humane drama often with no end in sight. The metaphor connoted by the director was the imminent dawn of peace as the two sides come together in an act of goodwill if the romance in the movie were to come to an unavoidable happy ending.
Shirani Kaushalya as Yoga's wife, Madara Jayasena as Meena, Kithsiri Rajapakseas as Asoka –and the entire supporting group of players, Thusitha De Silva , Rajikka Natkunanathan, Sisira Senavirathna, Seruk Indika, Ray Crase, Carl Everets and Ananda Markalanda were aptly cast and contributed to a wholesome production with an enchanting story line.
Playback singing: two original songs for the movie was by Bhadraji Mahinda Jayatilaka and Nilukshi Jayaweerasingham, music by Shantha Gunaratna, lyrics by - Bhadraji Mahinda Jayatilaka, Ane Yal Devi Song by Sunil Edirisinghe (prior release), with lyrics by Wasantha Kumara Kobawaka and music by music H. M. Jayawardena
Screen Play was by Dr. Sumedha Jayasena and Bhadraji Mahinda Jayatilaka. It was produced and directed by Dr. Sumedha Jayasena.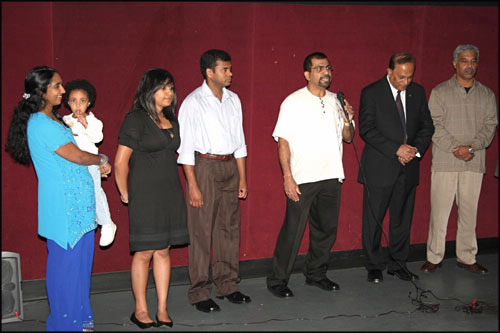 Director, Dr.Sumedha Jayasena, addresses the large gathering present at the screening of Yal Devi. Sri Lankan Consul General in Los Angeles Mr. Ananda Wickremasinghe who was the chief guest along with cast members is also in the picture.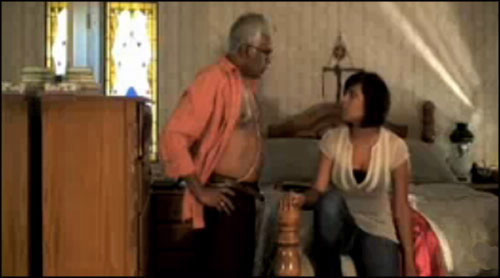 A scene from "Yal Devi" – Meena (Madara Jayasena) and Yoga (Bhadraji Mahinda Jayathilaka)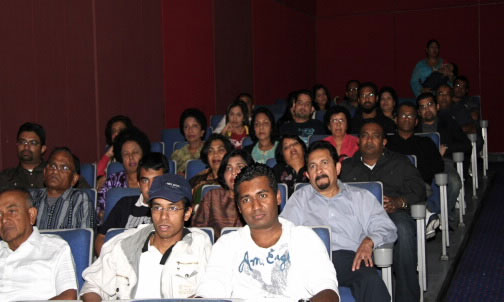 Los Angeles crowd at Yal Devi premier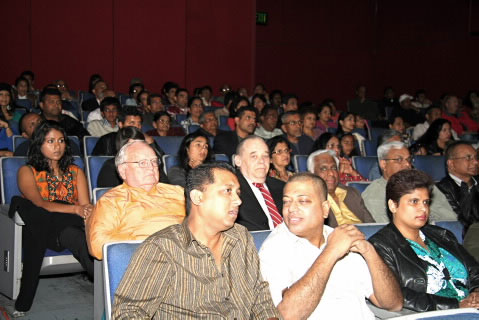 Los Angeles crowd at Yal Devi premier