Ranaviru Foundation USA to sponsor two fund raising events in Southern California
Friday, February 15, 2008


Ranaviru Foundation USA, a non-profit charitable organization whose mission is the welfare and rehabilitation of disabled veterans in Sri Lanka, is sponsoring two fund raising events in Southern California.

"Ranaviru Sandyawa," a cultural performance by the Sri Lanka Defense Forces cultural troupe, will be staged at the Bovard Auditorium of the University of Southern California on Saturday February 16th 2008 at 6.30 pm. This is the first visit of the world famous defense forces cultural troupe to the US. Following the performance in Los Angeles, the troupe will perform in Washington DC and New York. Tickets are priced at $100.00, $75.00 and $40.00. The troupe has already visited the UK, France and Australia to full houses and rave reviews.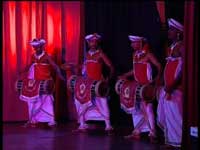 Ranaviru Foundation is also sponsoring a raffle. The grand prize will be a 2008 Honda Civic. Raffle tickets are priced at $100.00 each and 1500 tickets will be available for sale. The winning ticket will be drawn at the Ranaviru Sandyawa performance on February 16th 2008 at USC.
By means of the above fundraisers Ranaviru Foundation hopes to raise US $200,000.00 towards the welfare of our disabled veterans. All funds will be utilized for housing the veterans. According to government sources a 800 sq ft three bedroom house will cost 1.4 million ruppees. The down payment is Rs. 600,000.00 ($6000.00) and the balance of Rs. 800,00000 will be a loan, guaranteed by the government Housing is a basic necessity and many of our veterans cannot afford the down payment of Rs. 600,000.00 a pre requisite to obtaining the loan. Ranaviru Foundation has decided to step in to fund this down payment for our veterans who have sacrificed so much for our country. The money will be directly deposited in the bank, so that the loans could be funded. Ranaviru Foundation USA will select the veterans to be funded based on personal interviews and needs. With a target of $200,000.00 Ranaviru USA hopes to fund 30 houses.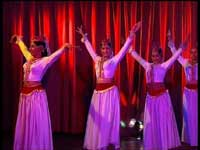 Ranaviru Foundation is also sponsoring a raffle. The grand prize will be a 2008 Honda Civic. Raffle tickets are priced at $100.00 each and 1500 tickets will be available for sale. The winning ticket will be drawn at the Ranaviru Sandyawa performance on February 16th 2008 at USC. The Government of Sri Lanka is fully supportive of Ranaviru USA stepping up to help the veterans, and is providing logistical support to bring the 21-member troupe including a disabled veteran to the US. The government hopes that this venture by Ranaviru USA will achieve its stated goal, so that it can be a model for other expatriate organizations to follow. The Ex CO of Ranaviru USA is confident that with the full support of the large Sri Lankan expatriate community in Los Angeles their target of US $200,000.00 will be achieved. For further information readers are encouraged to visit our website at www.ranavirufoundation.com. For queries our e mail address is: ranavirufoundation@yahoo.com