President Mahinda Rajapaksa who visited the United Nations Office at capital Nairobi (UNON) gifted a painting of the Kandy Sri Dalada Esala Perahera that would be hung at the UNON premises this morning on 13 December. This is the only UN head Quarters in Africa and the Global South. It is located in an extent of 146 acres comprising of more than 80 buildings near the Kenyan capital. The total strength of the staff exceeds 3500.

UNON Director General Sahle-Work Zewde, Executive Director of the United Nations Environment Programme (UNEP) Achim Steiner and the Deputy Executive Director of UN-Habitat Aisa Kacyira briefed the President on work being done in Africa and Sri Lanka. During the meeting Director General Mrs. Zewde has briefed the President on the tasks of the UNON.

President Rajapaksa was also engaged in a conversation with the Executive Director of the UNEP Achim Steiner. Deputy Executive Director of the UN Habitat Mrs. Aisa Kacyira has thanked the the President and the Government of Sri Lanka for being supportive of the organization work.

Following the meeting, the President planted a sapling of the African rubber tree at the premises of the United Nations Office. It has been a tradition for Heads of State to plant a tree on their visits to UNON. Before leaving the compound, the President gifted the painting to the Directress of the UNON Mrs. Sahle-Work Zewde.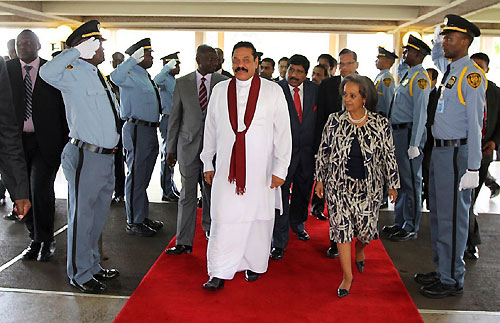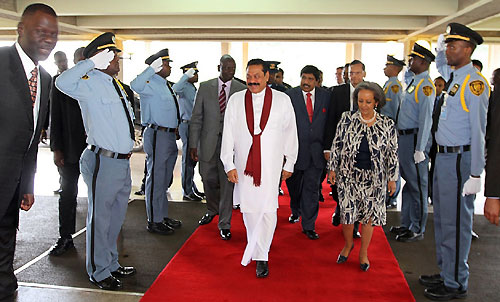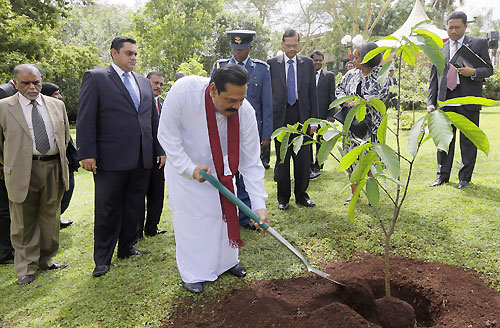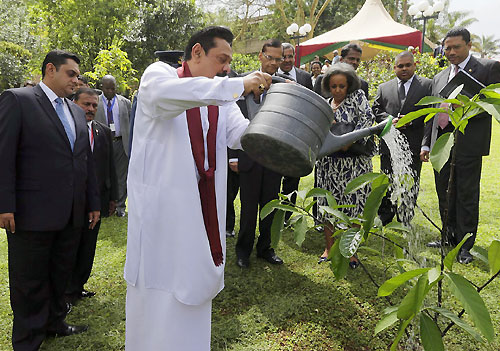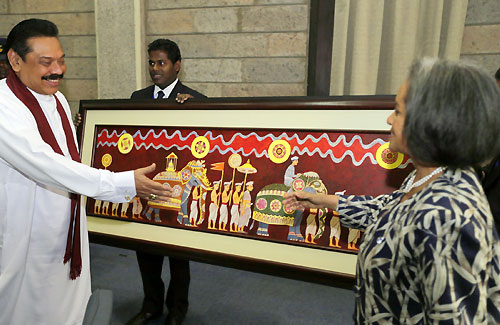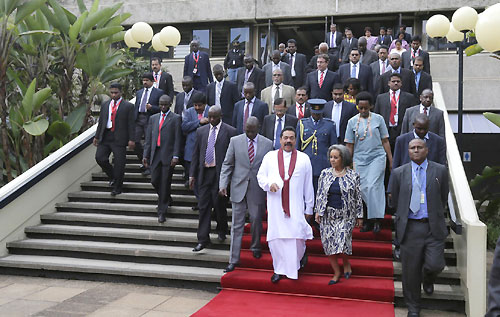 comments powered by