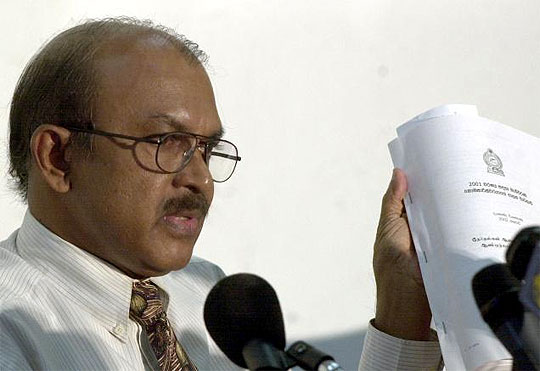 Elections Commissioner Dayananda Dissanayake has instructed all Returning Officers and Assistant Elections Commissioners to suspend the counting of votes if any untoward incident occurs in the counting centres or in their premises.
They have been instructed to seek the assistance of the security forces personnel to remove any members of political parties or representatives of independent candidates from the premises forthwith in case of trouble.
This decision has been taken following some incidents in the counting centres in Anuradhapura and other districts during the last Presidential election in January.
The counting should resume in case of suspension, only if the Returning Officers and other authorities are fully satisfied that normalcy has been restored, the Elections Commissioner said.
Courtesy: Island