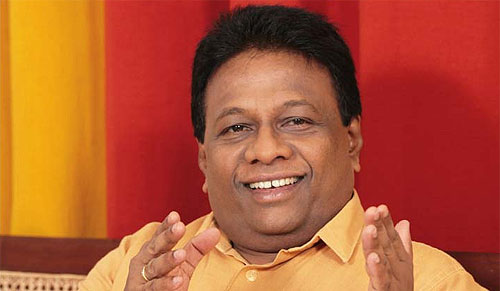 Transport Minister Dallas Alahapperuma yesterday warned Anoma Fonseka, wife of defeated presidential candidate General Sarath Fonseka to take steps to protect herself from her political opponents without worrying about her detained husband. He said the government had taken all steps to ensure that the retired Generalís health needs were well taken care of.
Minister Alahapperuma said that General Fonsekaís health had not deteriorated contrary to claims to that effect.
He said the government had been watching with interest a political drama enacted by UNP leader Ranil Wickremesinghe, SLFP
(Mahajana Wing) leader Mangala Samaraweera, SLMC leader Rauff Hakeem, Mano Ganeshan and JVP leader Somawansa Amarasinghe.
Referring to the parliamentary election, Alahapperuma said that the UPFA government had decided to eliminate the preferential vote system and it expected a two-thirds majority to amend the Constitution.
Alahapperuama said that the UPFA government had decided not to appoint as a National List MP any person whose name had not been presented to the people in advance. No candidate rejected by the people at an election was eligible to enter Parliament, he said.
Courtesy: Island