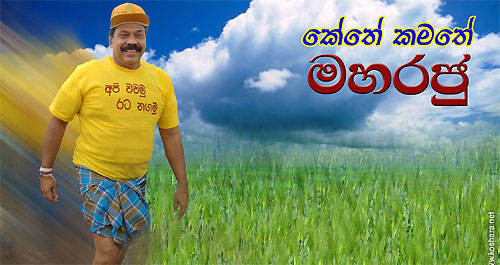 The Government has planned to hold the 'Aluth Sahal Mangalyaya' on a grand scale this year.
Agrarian Services Commissioner Ravindra Hewavitharana told www.news.lk that the festival is scheduled to be held near the Anuradhapura Jaya Sri Maha Bodhi today and tomorrow.
The Commissioner said that the festival will be held with the participation of President Mahinda Rajapaksa.
The farmers in the island will offer the first portion of their harvest to the Jaya Sri Maha Bodhi at this ceremony, he added.
He said that it was significant to note the participation of the farmers in the northern and eastern provinces at the festival after a lapse of around 30 years. The procession in connection with the festival will commence at 7.30 tomorrow morning.
A group of parliamentarians including Minister Maithreepala Sirisena is expected to attend the ceremony.
Courtesy: GDI