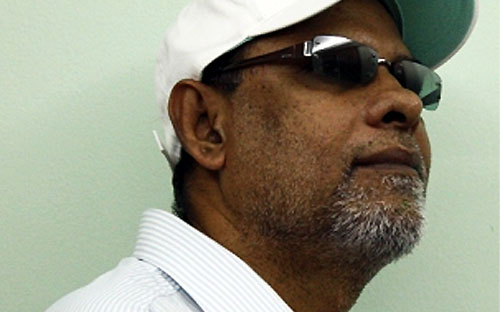 The government says investigations into Kumaran Pathmanathan alias KP are still continuing and he will be produced in court at an appropriate time, Foreign Minister Rohitha Bogollagama said.
Speaking to Daily Mirror online, Minister Bogollagama said that KP was being detained under the laws of the country in order to protect the territorial integrity of Sri Lanka.
"Investigations against KP are on and he is being detained under the laws of the country. Every country has their laws to maintain to protect it's territorial integrity which is why KP is being detained," Minister Bogollagama said.
When questioned if KP would be produced in court any time soon, the Minister said, "We will produce him at the correct time."
Defence Secretary Gotabaya Rajapakse said last month that the government was still in the process of gathering information from KP because he was a person who was working with the LTTE especially on international affairs, business and procurement. "Therefore we want to get as much information as possible and especially to break into their (the LTTE) network and get their assets," Rajapakse said.
He added that the government had been very successful in getting information from KP as it is through these details that they were able to apprehend Rajan and capture one ship.
"Further we have come to know about a lot of businesses the LTTE had, operating in various parts of the world," Rajapakse said.
KP who was announced as the new LTTE leader after the Tigers were defeated in May was arrested by the Sri Lankan law enforcement authorities in Bangkok in August last year.
Courtesy: Daily Mirror