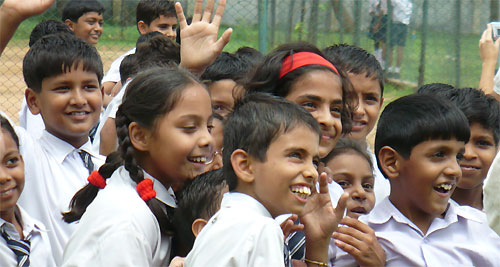 I was really too honest a man to be a politician and live – Socrates
It takes quite some time for a right-thinking person to figure what estimation a politician should have about himself to close ten schools and disrupt the work of 15 others so that the teachers could attend his campaign meetings!
Wouldn't be better if schools were kept closed until the elections were over?
Some politicians appear to be having the nerve to treat education as a private property and treat principals, teachers and sometimes even students as their paid servants who should be at their beck and call.
One wonders what the likes of C.W.W. Kannangara and I.M.R.A Iriyagolla would have thought if they were alive today to see the manner the student population is being victimized by men who masquerade as people's representatives.
In addition to the Pottuvil episode where a Cabinet minister stands accused reports have also been received from Anuradhapura where political meetings for teachers had hampered the studies at dozens of schools last Tuesday.
In addition to this there are reports as to how an ambitious plan by a UPFA candidate contesting Gampaha to repair Biyagama road before the polls has stranded hundreds of students daily in traffic jams. Most it is reported go back home since it is difficult to reach school on time.
If the politician was genuinely concerned about the welfare of the people in the area he could have easily started the repair work during school holidays when there's less traffic. However the lure of power seems to have superseded all other concerns leaving the students who use that route to go to schools, in lurch.
'Callous disregard' is certainly a too clichetic and mild term to describe the attitude of these politicians who put self before country's future. The message is loud and clear.
What's next? Will any disciplinary action be taken against the errant politicians by the alliance hierarchy? Quite unlikely. Chances of Ministry of Education or provincial education ministries taking legal action against them are also slim.
The Assistant Elections Commissioner of Digamadulla, Bandara Mapa had cited the Pottuvil incident as a clear violation of election law. Ceylon Teachers Union General Secretary Joseph Stalin has condemned the Anuradhapura incident.
All one has to say is that these individuals better take good care of themselves in the days to come.
After all this is Sri Lanka.
Courtesy: Daily Mirror