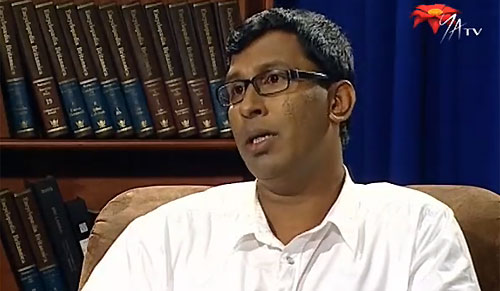 Jathika Hela Urumaya (JHU) spokesman Nishantha Sri Warnasinghe yesterday said that the recent arrest of Gen (Rtd) Sarath Fonseka might prove to be detrimental to the UPFA's interests, particularly in view of the forthcoming general election.
But unfortunately, the government had no option but to take action against Fonseka, now held on conspiracy charges, he said.
Addressing the media at the National Library Services Board, Waranasinghe said that Fonseka should not expect special treatment just because he had once commanded the army. He emphasised that Fonseka could not avoid being prosecuted.
He said that Fonseka could move the Court of Appeal and the Supreme Court against the verdict given by a military court against him if he felt he had been victimised.
Warnasinghe accused the JVP of trying to involve people in street protests as part of their overall strategy to trigger chaos in the country. He urged the JVP not to cause unnecessary problems by politicising purely a security issue.
Ven Athuraliye Ratana said that the JHU would contest five electoral districts at the forthcoming parliamentary polls. Patali Champika Ranawaka will contest from Colombo, Ven Athuraliye Ratana from Gamphaha, Sq Leader Shantha Jayatillake from Kalutara, Thushara Swarnatillake from Kandy and M. C. Jayaratne from Kegalle.
Ven Ratana called for a pollution free and a environmentally friendly election campaign. He said the party would not display posters or use polythene in their campaign.
Courtesy: Island