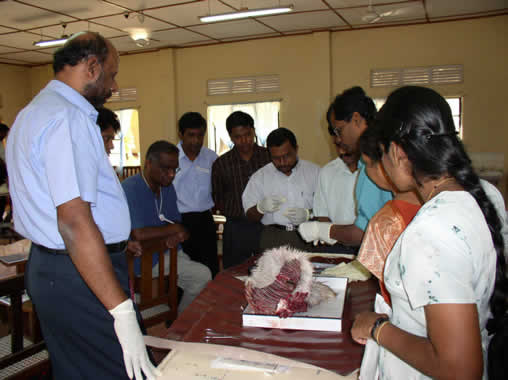 Cabinet granted approval to a memorandum submitted by President Mahinda Rajapaksa as the Minister of Finance and Planning to sign the Exchange of notes with the Government of Japan pertaining to the Project for improvement of central function of Jaffna teaching hospital and to enter into a grant agreement with the Japan International Cooperation Agency (JICA) to obtain a grant of Japanese Yen 2,298 million for the implementation of the project.
The Government of Japan has agreed to provide a grant of Japanese Yen 2,298 million (approximately Rs.2900 million) for development of Jaffna Hospital
The Jaffna teaching Hospital which is the only teaching hospital in Jaffna peninsula was unable to adequately perform its functions during the terrorist activities in the area, due to the lack of necessary equipment and poor facility management. After liberating the entire Northern province the Government has accelerated the development s in Northern Province under the" Uthuru Wasanthaya" program. This is one of the important projects identified under "Uthuru Wasanthaya."
It is expected to improve the central function of hospital. Under this project a new four-storied building will be constructed with an area of 6,870 square meters, to house a new operation theatre complex including incentive care units (ICUs) and central supply & Sterilizing Department (CSSD), a new laboratory complex, Radiological Diagnosis Department, Neurology and Cardiology Unit with the necessary equipment. The project will be implemented by the Ministry of Healthcare & Nutrition.
Courtesy: GDI