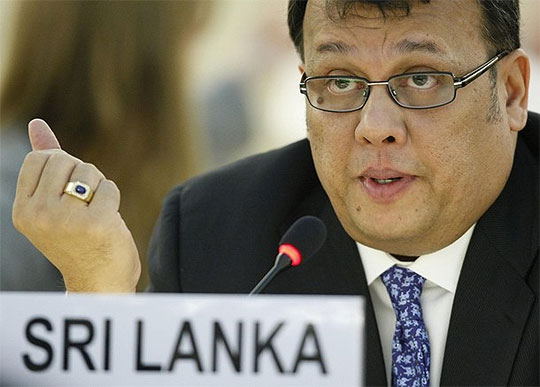 Cabinet granted approval to a memorandum submitted by the Minister of Disaster Management and Human Rights, Mahinda Samarasinghe to hold the 5th Sentinel Asia System Operation Training in Colombo from 22nd to 26th February 2010 with technical support from the Japan Aerospace Exploration Agency, and to utilize an amount of up to Rs. One million from the consolidated fund for this purpose as the local component.
The 5th Sentinel Asia System Operation Training to be held in Colombo will be attended by twenty (20) local participants, in addition to nineteen (19) overseas participants from the Asia-Pacific region sponsored by JAXA. The names of the participating countries and the contents of the training program are given in Annex-1. As effective and timely use of satellite information for disaster management, especially for post-disaster response activities, is vital to alleviate the suffering of victims during disasters, improving the capacity to process satellite imagery to yield information required for disaster response activities is important.
The cost of conducting the training will be shared between the Ministry of Disaster Management & Human Rights and Japan Aeroscope Exploration Agency. JAXA bear the travel and other expenses of the overseas participants and resource persons while the Ministry of Disaster Management & Human Rights will be responsible for providing the training venue and equipment, accommodation for local participants and for organizing the study tour costing approximately Rs. 1 million.
Courtesy: GDI