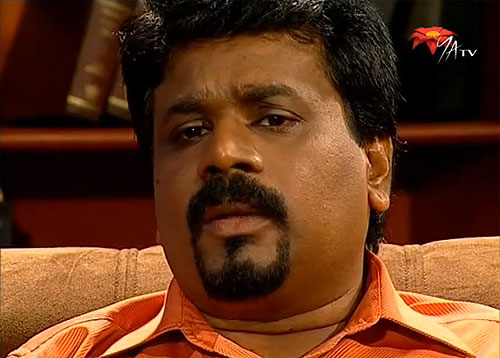 The JVP and the General will contest the election under 'Democratic National Alliance' with the 'trophy' as its symbol as the UNP has not given up the idea of contesting under the 'elephant' symbol say reports.
The leader of the 'Democratic National Alliance' would be Gen. Sarath Fonseka and its secretary would be the Information Secretary of the JVP Vijithe Herath. The registered office of the 'Alliance' is the election office of Gen. Fonseka at Royal Avenue.
Informing his final decision regarding the general election Gen. Sarath Fonseka had sent a letter to UNP Leader Ranil Wickremasinghe inviting the UNP to contest as the common opposition under the 'swan' symbol. As the UNP did not agree to the proposal the new arrangements had to be taken said a spokesman for the new 'Alliance.'
Speaking to the media former leader of the group of JVP Parliamentarians Anura Dissanayake said the decision of the UNP to contest under the 'elephant' symbol while Gen. Sarath Fonseka was being detained for coming against the fascist regime of Rajapakse family is not ethical.
Courtesy: Lanka Truth