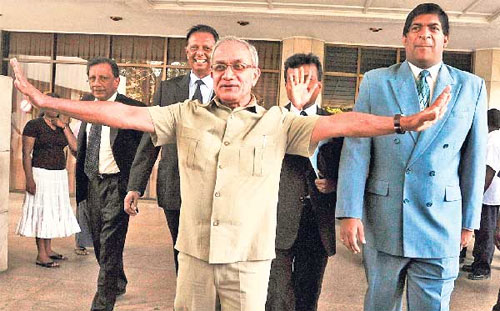 The petition did not make any reference to the Opposition's main allegation in the wake of the Jan. 26 polls that President Mahinda Rajapaksa had won a second term through a computer fraud, a claim vehemently denied by Elections Commissioner Dayananda Dissanayake.
The UNP, JVP and the SLFP (M Wing) alleged that the election staff had collaborated with the government to perpetrate an unprecedented computer fraud to deny Opposition candidate General (retd) Sarath Fonseka victory at the January 26 polls.
JVP leader dubbed the alleged computer fraud, 'computer jilmaat'. The non-inclusion of this much publicised allegation has raised many an eye brow in political and diplomatic circles.
Courtesy: Island