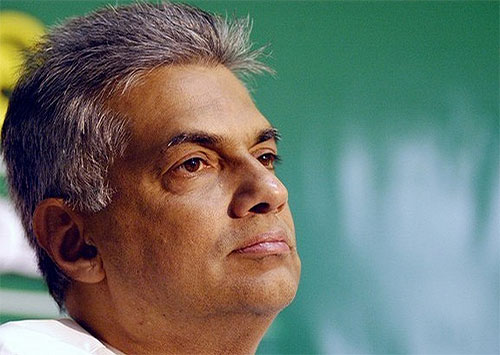 Addressing a media conference at Sri Kotha yesterday (15) , UNP and Opposition leader Ranil Wickremesinghe said , the Govt. under Rajapakse is only obsessed with eradicating Gen. Fonseka from the political scene . This being its favorite preoccupation it has allowed the whole economy , the administration and legal systems of the country to founder on the rocks
When Rome was burning Nero was fiddling , but here when home is burning the Govt. is diddling and diverting the attention from the most important issues, either holding foul elections or going on a witch hunt after those who oppose it.
Gen. Fonseka who won the war and a war Hero has become a villain and traitor because he contested against the President at the last Presidential elections , but KP who was a LTTE leader and engaged in treason has become a hero , from the Govt.ís point of view ,he added.
The Govt. is circulating all kinds of lies and misleading stories in its desperation . It spread a story that I was held captive by Fonseka on the night 26th , of the Presidential elections at cinnamon Lakeside Hotel, whereas I visited the Hotel only the following morning.
The Govt.ís imagination is running riot : because of its paranoia and monumental fear for the General , the Govt. is accusing all and sundry of plotting against it .When all parties are trying to win by the ballot through fair and free elections , the Govt. is winning by foul methods .Besides , it is the Govt. which is resorting to violence and the bullet instead of the fair ballot intimidating the opposition parties , candidates and supporters , he emphasized.