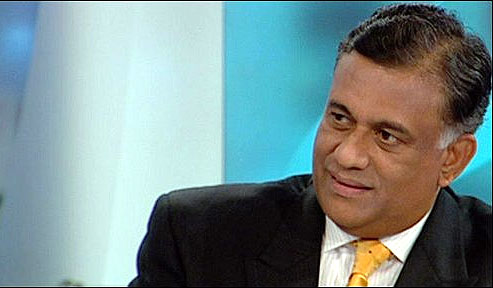 Foreign Minister Rohitha Bogollagama said that he had informed (in writing) all international leaders and Heads of State that the arrest of Sarath Fonseka under military law had nothing to do with the politics in the country.

The Minister also said that despite some quarter's charge that this was an act of taking political revenge, there was no room for manipulating this law for such petty gains.

Bogollagama made these revelations before the Mahanayaka Theras of the Malwathu and Asgiri Chapters when he called on them in Kandy yesterday.

Minister Bogollagama said even in Sri Lanka, we have a legal system which is universally practised. This is not confined to Sri Lanka.

"I informed about this to the world leaders. Our legal system is also based on English Law.

"Even the military laws which seek to apply on alleged lapses of Sarath Fonseka during his service period in the Army are also part of this. No leader can break the law of the country. Even the President can't do that. These laws are commonly applicable to all citizens. He said a Fundamental Rights Case on behalf of Sarath Fonseka is before the Supreme Court. That means the law of the country is taking its proper course now. If one says that the law of the country is being violated, that is causing disrespect to the country.

"Anyone who violates the military laws should be equally dealt with. This law is implemented in equal manner in this country," the Minister said.

Western Provincial Councillor Mahinda Kuruwita, Kotte Mayor Swarna Silva, Deputy Mayor Janaka Ranawaka, Councillors Premlal, Prasanna Ravindralal, Udyama Niyathapala, M. Somadasa, Dayaratne Gamage and several others were also present.