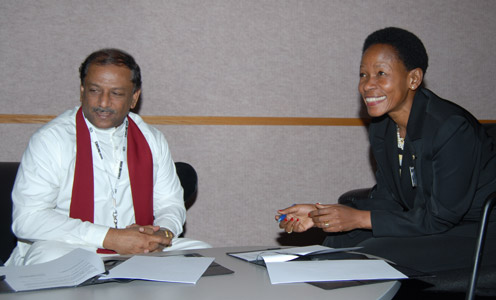 All Military Officers and soldiers are bound to heed the Military Law and the Military Police had the authority to arrest them even without a complaint if they had committed an offence, Minister of Urban Development and Sacred Area Development Dinesh Gunawardena said.
Speaking in a TV programme, the Minister said no one can interfere in the activities of the Military Police. General Fonseka himself vehemently opposed interference in the activities of the Military Police previously. It was his firm stand.
The Government also does not interfere in such activities. Military Police had sufficient evidence for the arrest and no politician can influence the Military Law, the minister said further.
Courtesy: GDI