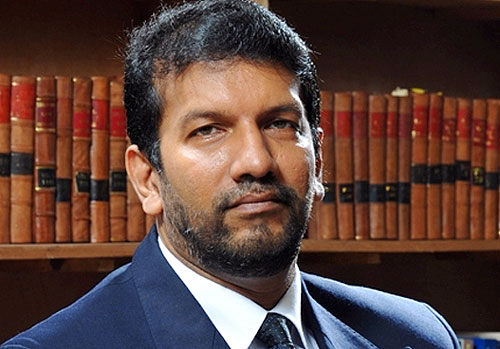 A dangerous new trend could be seen in the way persons are arrested and treated by the government by looking at the way Sarath Fonseka was arrested. Attorney at law Shrilal Lakthilaka said this yesterday when commenting on the arrest and detention of General (rtd.) Sarath Fonseka.
Addressing a media briefing he said the way in which General Fonseka was arrested is a threat to democracy and the rule of law which the government has violated since the Presidential election.
"I, as an individual, together with Rohana Gamage, UNP Chief Organizer of the Anuradhapura District, are calling a protest on February 15 at the Pita Kotte junction and we are asking all concerned citizens to participate in it to protect democracy in the country," he stated.
Lakthilaka also said General Fonseka was arrested without even a charge sheet been served on the former head of the army and he was being held under solitary confinement at the Navy Headquarters with no food and medicine being allowed to get to him. "Fifty three military personnel who supported Fonseka have been arrested by the military while four more are yet to be arrested. The arrest was done in violation of article 11 of the Constitution as under a principle of natural justice a person has every right to speak in his defence," he stated.
"I ask all concerned citizens to participate in this protest to protect democracy as these actions will some day lead us to be recognized and grouped with countries such as Zimbabwe and Russia where democracy non existant," he warned. "Our president is a great friend to these nations," Lakthilaka pointed out.
Courtesy: Maily Mirror