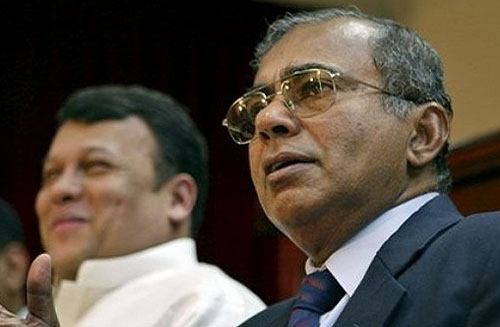 The Army Act authorizes the Army Commander to set up a Court Martial with powers to impose the death penalty or lengthy jail terms on those found guilty, former Attorney General C.R. De Silva said yesterday.
He said a Court Martial normally comprises th ree high-ranking gazetted officers and its ruling is similar to a judgment delivered by a court of law.
Mr. De Silva said the Court Martial is guided by the Code of Criminal Procedure and the judgments could be challenged in the Court of Appeal and thereafter at the Supreme Court through a writ application.
He said there was no a minimum or maximum time frame for delivering a ruling by a Court Martial.
Meanwhile, Police Chief Mahinda Balasuriya in an extraordinary gazette notification under Emergency Regulations has designated the Technical College Army camp at Nelumkulama in Vavuniya; the Navy Headquarters in Colombo; the Sri Lanka Navy's Dockyard in Trincomalee and the Army camp at Saliyapura in Anuradhapura as centres for detaining military personnel arrested by the military police
Courtesy: Daily Mirror