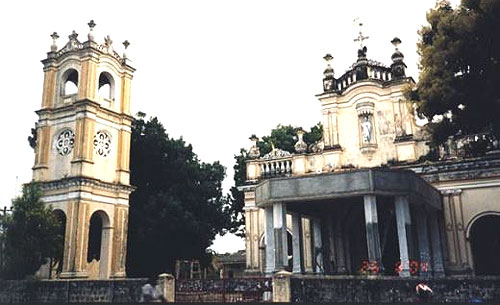 Cabinet granted approval to a memorandum submitted by the Minister of Cultural Affairs and National Heritage, Mahinda Yapa Abeywardane to implement the first phase of Conservation of the Ancient Dutch Fort in Jaffna Project by obtaining a sum of RS. 62.1 million, a grant from the Government of the Netherlands, and to bear the balance amount of Rs. 42.4 million in this respect from local funds.
The first phase of this Project is scheduled to be implemented during the period November 2009 to December 2012, while consent has been given to allocate a sum of Rs.62.1 million which works out to 60% of the total estimate for the project costing Rs.104.5 million from the Shares Heritage Fund of the Government of the Netherlands. It has been found necessary to bear the balance 40% of the cost amounting to Rs.42.4 million from local funds.
Nineteen conservation Projects implemented under financial assistance amounting to Rs.702 million granted by the Government of the Netherlands under the Sri Lanka - Netherlands Cultural Cooperation Programme in force since May 2006, aimed at creating employment opportunities and thereby promoting the economic situation of the people through the development of the Tourist Industry in the southern region that had been devastated by the Tsunami Disaster have been in progress and are nearing completion.
In addition, the project for the conservation of the Old Dutch Naval Commissioner's House in Trincomalee under the Netherlands assistance is being implemented at a cost of Rs. 75 million.
Courtesy: GDI