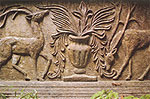 Bevis Briefly - A profile of Lanka's little Garden of Eden, and the man who built it, by Richard Simon, photography by Dominic Sansoni.
Photo Album - Here are some breathtaking pictures of my motherland. I hope these pictures will refresh your memories about Sri Lanka....by Thusitha Rajapaksa.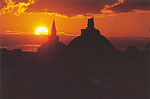 Journey To The End of The World - Appreciating Horton Plains, where the deer and the nuthatches play, by Anu Weerasuriya, photography by Luxshman Nadaraja.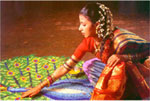 The Spice of Life - In search of cinnamon, Sri Lanka's Holy Grail, by Florence Ratwatte, photography by Gamaini Jayasinghe.
Quiz on Sri Lanka - A simple quiz on Sri Lanka, check whether you can answer all of them.